Reshaping the COVID-19 Work Environment Through Technology
Posted on August 10, 2020 by Kevin Danehy
Water cooler conversations, staff meetings, company gatherings, group trainings, just to name a few regular business occurrences pre COVID-19, have all but stopped as we knew them. However, this does not mean business has stopped, just changed. Technology has allowed businesses to remain open, remain profitable, continue to employ people, and keep the economy alive. The use of technology has played a key role in the continuity of business. Zoom stock has increased 11%, Microsoft Teams usage has grown from 44 million daily active users in late March to 75 million users in one month, and 200 and 300 million meeting participants respectively. These tools all existed before COVID-19, and while they were used to conduct business meetings, host trainings, connect remote workers to participate in team meetings, their use has become required to support company and business needs. The conference room has likely become a room in your house, or a closed-door office located at your place of work.
The days of jumping on a plane to visit customers will very likely be a video conference meeting for some time to come. Flying has brought on a new type of fear and concern. When a salesperson and customer finally get to meet face to face in the future, it will likely start with an "elbow bump", not the strong handshake of days past that we have grown accustomed to. Business conferences have migrated to online events. The way we do business will likely change for years to come. COVID-19 has required us to behave differently while still getting the job done.
Internet access has become a priority for schools, doctors, businesses and government like never before. Internet Service Providers (ISPs) have had to change their business plans this year, canceling data overage fees, increase speeds, and create WiFi hotspots in regions and homes where internet access was limited or non-existent. According to Verizon, there has been a 34% increase in usage for VPNs, a 20% increase in web traffic, a 12% increase in video streaming, and a 75% increase in gaming, demonstrating that COVID-19 has greatly impacted what we do in our down time, and how we are connecting with friends and family.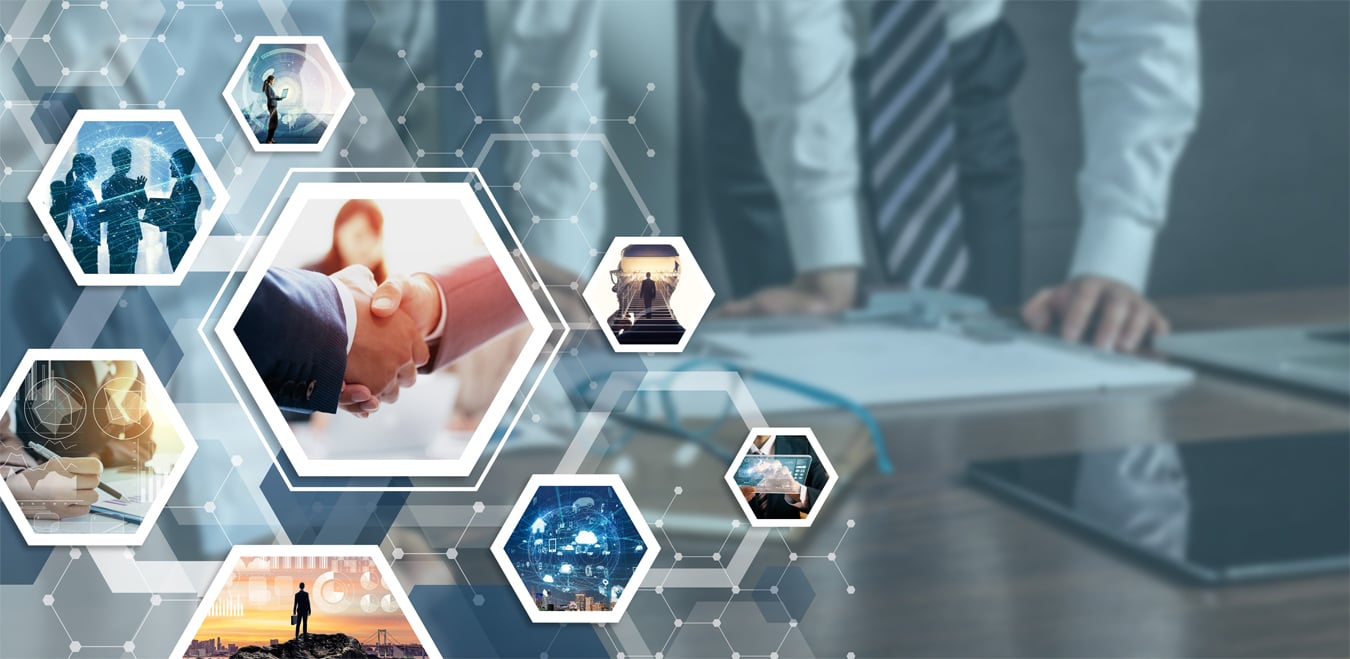 Recently, many major network providers (Comcast Business, AT&T, Verizon, Sprint, CenturyLink, etc.) announced softening sales, due in part to lower bandwidth requirements at business offices across many major metropolitan cities. With the pandemic in full swing, many businesses that had planned to increase network bandwidth, not only postponed their plans, but rather throttled back their current bandwidth to save money. The primary reason is, in whole, due to the bulk of the workforce working remotely. These same network providers saw a significant spike in demand to increase bandwidth capabilities from workers forced to effectively work from home. In most cases, the bandwidth increase was due to multiple household members all being confined to work from home, requiring added capacity for all to work effectively due to video/voice bandwidth stress. Along with the spike in demand due to WFH, network companies are being driven to provide increased bandwidth to community schools, local town/city government agencies, police departments, colleges and other non-business-related institutions. This change is additional evidence that the new normal may well be a change from the past.
Manufacturing and distribution centers are using technology to re-invent how their employees work by creating new and better automation. This will involve "Industrial IoT, including sensing, data visualization, remote collaboration tools and AI-based insights across their operations."1 Dependency on overseas manufacturing facilities as part of the supply chain has been disrupted worldwide as a result of COVID-19, affecting commodities, resulting in lay-offs and unemployment. As such, companies are attempting to bring back manufacturing by creating smart factories using technology to minimize manufacturing costs and improve reliability. Distribution centers use technology to minimize the number of touches needed by humans from shelf to door. "Companies that have embraced these technologies (AI and IoT) early are already seeing a 7% revenue growth advantage over their peers."2
So, the need and usage of technology post COVID-19, and its role in continuing to do business effectively, will determine which companies will thrive in our drastically changing world. We can no longer be creatures of habit to survive. We must embrace change as a way of life in order to be successful.
1Artem Kroupenev, "What Will Manufacturing's New Normal Be After COVID-19?," Industry Week, April 21, 2020, https://www.industryweek.com/technology-and-iiot/article/21129334/what-will-manufacturings-new-normal-be-after-covid19.
2Ibid.